Royal Canin BabyCat Milk 300 grams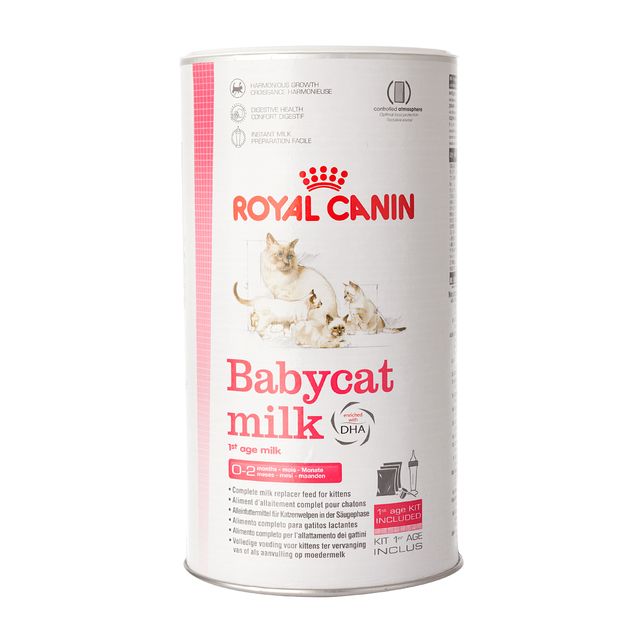 Royal Canin BabyCat Milk 300 grams
In the first few weeks of life, kittens need the right nutrition to grow into strong and healthy adults. When the queen's milk is insufficient due to large litter sizes or mother cat refuses to feed, a milk substitute should be given to the little ones.
Babycat Milk guarantees excellent tolerance by kittens due to the use of milk as the sole source of protein. A low lactose content in the milk powder ensures optimal digestion. Babycat Milk contains no starch, which is hard to digest for kittens at this stage.

Royal Canin Babycat Milk is adjusted to be as similar as possible to maternal milk. The microgranules allow the formula to dissolve within five seconds, ensuring clump-free preparation. Carefully selected, highly digestible proteins support a healthy digestive system. The addition of fructo-oligo-saccharides (FOS) helps maintain a healthy balance of digestive flora. An anti-oxidant complex (vitamins E and C, lutein, taurine) and mannan-oligo-saccharides support the kitten's developing immune system.

Royal Canin Babycat Milk at a glance:

Contents:
3 x 100 g pouches packed in a controlled atmosphere
1 x conical graduated feeding bottle with measuring scale, for easy filling and cleaning
Specially shaped, variable flow teats (with three flow rates) adapted to the kitten's size, BPA free
1 x measuring spoon
Instructions for use

Overview:
As close as possible to queen's milk, with high energy and protein levels
For kittens from birth to seven weeks
Low lactose content for optimal digestion
Without starch
With FOS (fructo-oligo-saccharides) for a healthy digestive flora
Exclusive texture resolves in warm water without residue
With DHA (docosahexaenoic acid) to support the development of cognitive functions
Royal Canin Babycat Milk is a perfectly adjusted kitten milk to feed orphaned kittens or supplement the natural milk intake of kittens of large litters, from 0 to 7 weeks.

The low lactose content makes this product much easier on the stomach.

The antioxidant complex (vitamins E, C, lutein and taurine) and mannan-oligosaccharides support the not fully developed immune system of the kitten.
---
---
100% Original
14 Days Return
Cash on delivery
inside Cairo
---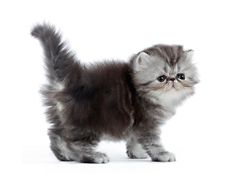 Royal Canin         
       BabyCat Milk
Benefits
    Digestive health - Babycat milk contains carefully selected ultra-digestible proteins, and has a lactose content very close to that of maternal milk. It is particularly suitable for the kitten's digestive system, because it does not contain starch, (kittens don't secrete enough amylase to digest starch). Finally, the addition of Fructo-Oligo-Saccharides (FOS) helps maintain a healthy balance of digestive flora
    Instant milk - Thanks to its exclusive formula, Babycat milk dissolves instantly and completely, with no sediment, creating a totally homogenous formula
    Enriched with DHA - The kitten's nervous system continues to develop after birth. DHA naturally present in maternal milk helps develop cognitive function, and so Babycat milk is enriched with DHA


Ingredients
Composition
Milk proteins, animal fats, whey protein, soya oil, copra oil, fish oil (source of DHA), minerals, fructo-oligo-saccharides.
Suitable for: Kittens (0-2 months)
 
Nutritional additives per kg
Vitamin A: 25000 IU, Vitamin D3: 1500 IU, E1 (Iron): 100 mg, E2 (Iodine): 4 mg, E4 (Copper): 15 mg, E5 (Manganese): 80 mg, E6 (Zinc): 230 mg, E8 (Selenium): 0.43 mg, Taurine: 2.5 g - Antioxidants.
Feeding Guidelines
| | | | |
| --- | --- | --- | --- |
| Age | Number of meals/kitten/day | ml of reconstituted milk/kitten/meal | |
| | | min | max |
| Week 1 | 7 | 2 | 4 |
| Week 2 | 6 | 5 | 10 |
| Week 3 | 5 | 10 | 15 |
| Week 4 | 5 | 10 | 15 |
| Age | Number of meals/kitten/day | Milk powder (in measuring spoon) | |
| | | min | max |
| Week 1 | 7 | 1/10 | 2/10 |
| Week 2 | 6 | 3/10 | 5/10 |
| Week 3 | 5 | 5/10 | 8/10 |
| Week 4 | 5 | 5/10 | 8/10 |