Royal Canin Veterinary Nutrition - Urinary S/O Small Dogs 1.5kg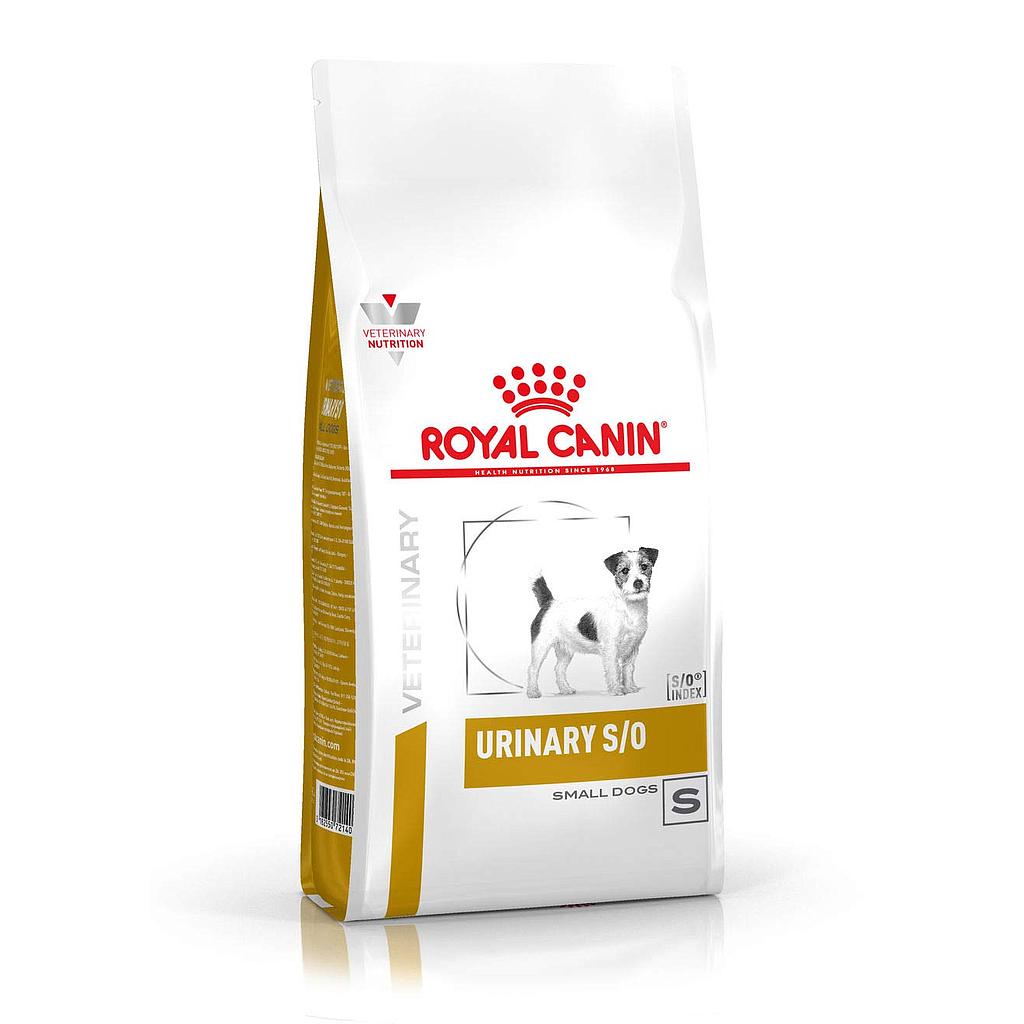 Royal Canin Veterinary Nutrition - Urinary S/O Small Dogs 1.5kg
Royal Canin Urinary S/O Small Dog
Royal Canin has developed a method which makes it possible to determine the S/O Index of a diet. The S/O Index is based on the acidity (pH) of the urine, the urine volume, and the concentration of different components in the urine which can form stones. Thanks to the low S/O Index of Royal Canin Urinary S/O Small Dog, there is a lower risk of developing struvite and calcium oxalate stones.

Key features
Special pellet size for small dogs up to 10 kg, making it easy to eat and digest. Small dogs have more problems with tartar formation. Royal Canin Urinary S/O Small Dog contains sodium polyphosphate to reduce the formation of tartar. Thanks to its special composition, it can effectively dissolve struvite stones in the body. In addition, acidifying the urine can reduce the occurrence of struvite crystals (fewer available phosphate ions required for struvite formation) and the formation of bladder stones and bacteria. The increase in the urine volume is caused by a slightly increased sodium content (allows for increased moisture absorption), so that the formation of the two most common stones (struvite and calcium oxalate) is limited.
---
---
100% Original
14 Days Return
Cash on delivery
inside Cairo
---