Royal Canin Renal Dry Cat Food 4kg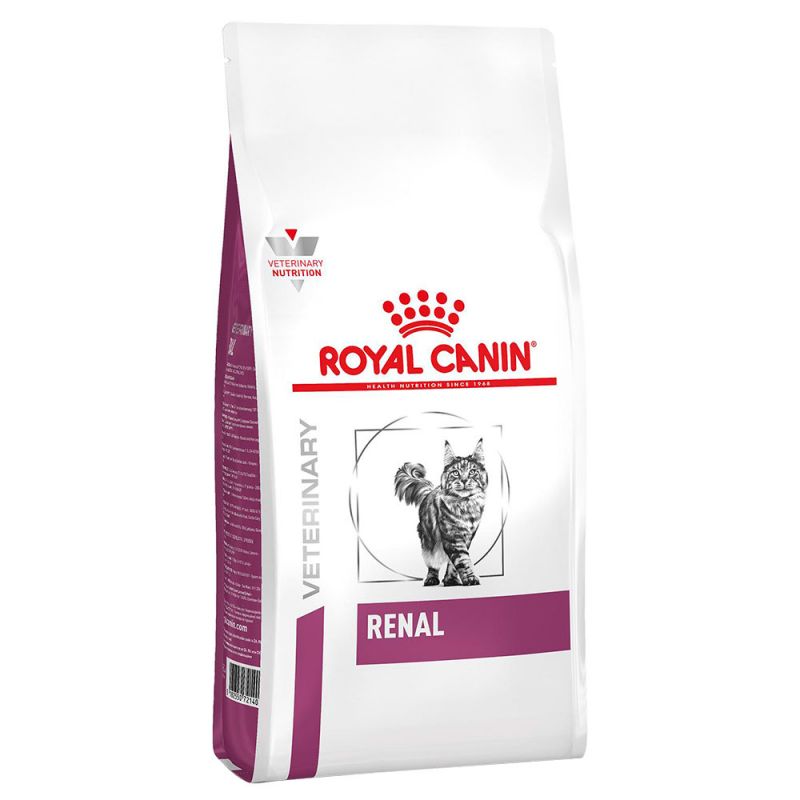 Royal Canin Renal Dry Cat Food 4kg
RENAL is a complete dietetic feed for adult cats
- to support renal function in the case of chronic or temporary renal insufficiency, through its low level of phosphorus and high quality protein.
- to reduce oxalate stone formation, through its low level of calcium and vitamin D, and its urine alkalising properties.

Recommeded for (indications):
Chronic kidney disease (CKD)
Management of calcium oxalate urolith recurrence in cats with impaired renal function
Prevantion of recurrence of urolithiasis requiring urine alkalinisation: urate and cysteine uroliths

Not recommended for (contraindications):
Pregnancy, lactation, growth

Feeding Advice:
It is recommended that a veterinarian's opinion be sought before use or before extending the period of use. Initially feed

RENAL for up to 6 months in cases of chronic renal insufficiency and reduction of oxalate stone formation. For cases of temporary renal insufficiency a period of 2 to 4 weeks feeding is recommended.
---
---
100% Original
14 Days Return
Cash on delivery
inside Cairo
---