Migma Birds Energy Seeds Mix 1 Kg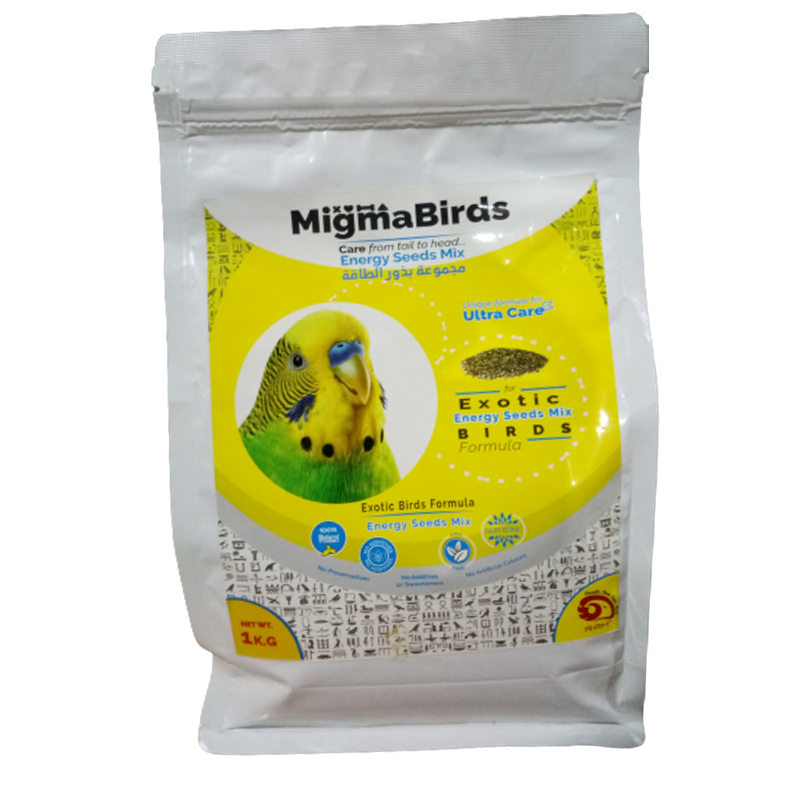 Migma Birds Energy Seeds Mix 1 Kg
When you decide to choose a seed mix for your birds, choose the very best you can get hold of.
It should contain a good balance of grass seed, grain, legumes and oily seed
Birds in captivity often do not get the variety of foods that they would in the wild and can't get all of the nutrients that they need from seeds That is why
Migma Treatment Seed mix ensures the missing nutrients for your birds .
By making sure that your birds eat a healthy and varied diet, you will guarantee that your bird will be around for you to enjoy for many years to come. Remember that the old saying "You are what you eat" applies to pet birds too!
Ingredients :-
Oats - Linseed - Red Radish - clover - Rapeseed - Clove - White mustard seeds - Red mustard seeds - Sesame - Fennel - dill - watercress - Niger
The various mixture ensure the optimum nutrition needs for the birds , whereby the mixture ensured the inclusion of Fibers & essential vitamins which will boom the immune system , feather condition and the breeding condition for your birds .
100% Original
14 Days Return
Free Delivery
inside Cairo above 300 LE
---