Josera JosiDog Active 18 kg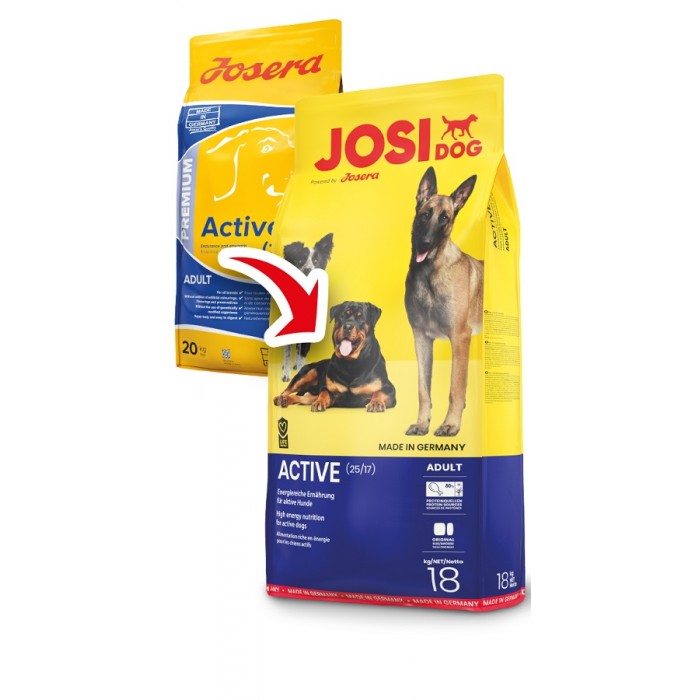 Josera JosiDog Active 18 kg
New diet formula for dogs with high energy demand. Free of gluten and high in nutritious elements, minerals and oils - this dry food will provide your dog with optimal energy level. Perfectly suitable for performance dogs.

High content of antioxidants ensures protection against free radicals.
Heart function support, good eyesight and fertility due to high taurine content.
Inulin for healthy intestinal flora
Glucosaminoglycans helps to build cartilage tissue
Josera JosiDog Active packaging sizes:
JosiDog Active 18 kg
JosiDog Active 900 g
Advantages of Josera Dry dog food

When choosing the individual ingredients Josera relinquish genetically modified agents and flavors, colors or preservatives.
Unlike many other companies Josera disclaims any animal tests for the development and production of the dry food for dogs.
100% Original
14 Days Return
Free Delivery
inside Cairo above 200 LE
---