Royal Canin Giant Puppy Dry Food 15kg
Royal Canin Giant Puppy Dry Food 15kg
Royal Canin Giant Puppy Dry Food 15 KG
 
Giant Puppy
Complete dog feed for giant breed puppies (adult weight > 45 kg) - Up to 8 months old
Size: Giant (over 45 kg)
 
Packaging sizes: 1.0 kg, 4.0 kg, 15.0 kg
 
If you have a giant breed pup i.e. if you are the proud parent of a Black Russian Terrier, Borzoi, Tibetan Mastiff, BullMastiff, Dogue de Bordeuax, Great Dane, Great Swiss Mounttain Dog, Great Pyreness, Irish Wolfhound, Kuvasz, Mastiff, Neopolitan Mastiff, newfoundland, St. Bernard or a Scottish Deerhound,you will require food that meets the nutritional needs of this large breed dog. Giant puppies are highly exuberant in nature and require food that will not only provide them with the energy to keep up with their playful activities but also will help them grow into healthy adult dogs. Royal Canin Giant Puppy has been specially formulated to provide balanced nutrition and energy and to meet the nutritional needs of the growing giant breed puppies. The food is present in the form of kibble that is packed with natural ingredients that support and promote the growth of a strong muscoskeletal structure and a healthy digestive system. The nutritional content also helps in develop strong cognitive functions that make the pups sharp. Micro nutritients present in the kibble also promote soft shiny fur and a good skin. The food also builds a strong immune system. Chewing of kibble is also helpful in maintaining a good periodontal health. This is a complete food and does not require any additives.
---
---
100% Original
14 Days Return
Cash on delivery
inside Cairo
---
Royal Canin Giant Puppy Dry Food 15kg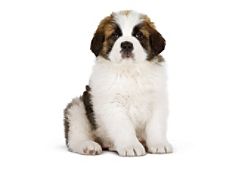 Ingredients

COMPOSITION: dehydrated poultry protein, rice, vegetable protein isolate*, maize, animal fats, hydrolysed animal proteins, beet pulp, minerals, soya oil, yeasts, fish oil, fructo-oligo-saccharides, psyllium husks and seeds, hydrolysed yeas (source of manno-oligo-saccharides), hydrolysed crustaceans (source of glucosamine), marigold extract (source of lutein), hydrolysed cartilage (source of chondroitin).

ADDITIVES (per kg): Nutritional additives: Vitamin A: 17100 IU, Vitamin D3: 1100 IU, E1(Iron):48 mg, E2 (Iodine): 4.8 mg, E4(Copper): 8 mg, E5 (Manganese): 63 mg, E6 (Zinc):189 mg, E8 (Selenium): 0.08 mg -Preservatives - Antioxidants.

ANALYTICAL CONSTITUENTS: Protein: 34% - Fat content: 14% - Crude ash: 7.2% - Crude fibres: 1.3% - Per kg: Calcium: 10 g - Phosphorus: 8.5 g - Fructo-oligo saccharides: 3.4 g - Manno-oligo-saccharides: 0.5 g.

*L.I.P.: protein selected for its very high assimilation.
Benefits
Ideal food for Giant breed puppies up to 18 months of age
Contains a balanced nutritional content to support muscoskeletal growth and cognitive development
Kibble form keeps away periodontal problems
Helps maintain soft skin and shiny fur
Helps build immunity and a healthy digestive system
Specification
Quantity - 4 kg
Breed - Giant Breed
Breed Life Cycle - Puppy
Food Type - Non vegetarian
GESTATION/LACTATION SUPPORT Nutritional profile which is adapted to the bitch's high energy needs at end of gestation and during lactation. IDEAL FOR TRANSITION FROM MILK Nutritional response which facilitates the transition from mother's milk to solid food (energy value, quality protein, fats). EASY REHYDRATION The kibbles easily rehydrate to a porridge-like consistency which is very palatable for the bitch and her weaning puppies.
Daily Intake
Recommended daily quantities (g/day):
Water should be available at all times
| | | | | | | | | | | | | | | | | | | | | | | | | |
| --- | --- | --- | --- | --- | --- | --- | --- | --- | --- | --- | --- | --- | --- | --- | --- | --- | --- | --- | --- | --- | --- | --- | --- | --- |
| Adult weight | 45 kg | | 50 kg | | 55 kg | | 60 kg | | 65 kg | | 70 kg | | 75 kg | | 80 kg | | 85 kg | | 90 kg | | 95 kg | | 100 kg | |
| 2 months | 309 g | 3+5/8 cup | 362 g | 4+2/8 cup | 379 g | 4+3/8 cup | 394 g | 4+5/8 cup | 407 g | 4+6/8 cup | 417 g | 4+7/8 cup | 439 g | 5+1/8 cup | 446 g | 5+1/8 cup | 467 g | 5+3/8 cup | 487 g | 5+5/8 cup | 507 g | 5+7/8 cup | 527 g | 6+1/8 cup |
| 3 months | 406 g | 4+6/8 cup | 451 g | 5+2/8 cup | 478 g | 5+4/8 cup | 504 g | 5+7/8 cup | 536 g | 6+2/8 cup | 551 g | 6+3/8 cup | 580 g | 6+6/8 cup | 600 g | 7 cup | 628 g | 7+2/8 cup | 656 g | 7+5/8 cup | 683 g | 7+7/8 cup | 710 g | 8+2/8 cup |
| 4 months | 449 g | 5+2/8 cup | 492 g | 5+6/8 cup | 525 g | 6+1/8 cup | 556 g | 6+3/8 cup | 590 g | 6+7/8 cup | 615 g | 7+1/8 cup | 647 g | 7+4/8 cup | 668 g | 7+6/8 cup | 699 g | 8+1/8 cup | 729 g | 8+4/8 cup | 760 g | 8+6/8 cup | 789 g | 9+1/8 cup |
| 5 months | 534 g | 6+1/8 cup | 580 g | 6+6/8 cup | 619 g | 7+1/8 cup | 658 g | 7+5/8 cup | 698 g | 8+1/8 cup | 732 g | 8+4/8 cup | 771 g | 8+7/8 cup | 805 g | 9+3/8 cup | 843 g | 9+6/8 cup | 879 g | 10+1/8 cup | 916 g | 10+5/8 cup | 952 g | 11 cup |
| 6 months | 607 g | 7 cup | 657 g | 7+5/8 cup | 704 g | 8+1/8 cup | 749 g | 8+5/8 cup | 795 g | 9+2/8 cup | 834 g | 9+5/8 cup | 879 g | 10+1/8 cup | 917 g | 10+5/8 cup | 960 g | 11+1/8 cup | 1002 g | 11+5/8 cup | 1043 g | 12+1/8 cup | 1084 g | 12+4/8 cup |
| 7 months | 609 g | 7 cup | 659 g | 7+5/8 cup | 708 g | 8+2/8 cup | 756 g | 8+6/8 cup | 803 g | 9+2/8 cup | 847 g | 9+6/8 cup | 892 g | 10+3/8 cup | 934 g | 10+6/8 cup | 977 g | 11+2/8 cup | 1020 g | 11+6/8 cup | 1062 g | 12+2/8 cup | 1104 g | 12+6/8 cup |
| 8 months | 605 g | 7 cup | 657 g | 7+5/8 cup | 707 g | 8+1/8 cup | 755 g | 8+6/8 cup | 802 g | 9+2/8 cup | 849 g | 9+7/8 cup | 894 g | 10+3/8 cup | 938 g | 10+7/8 cup | 982 g | 11+3/8 cup | 1025 g | 11+7/8 cup | 1067 g | 12+3/8 cup | 1109 g | |