Keke Fresh Chicken and Turkey Cat Food 1kg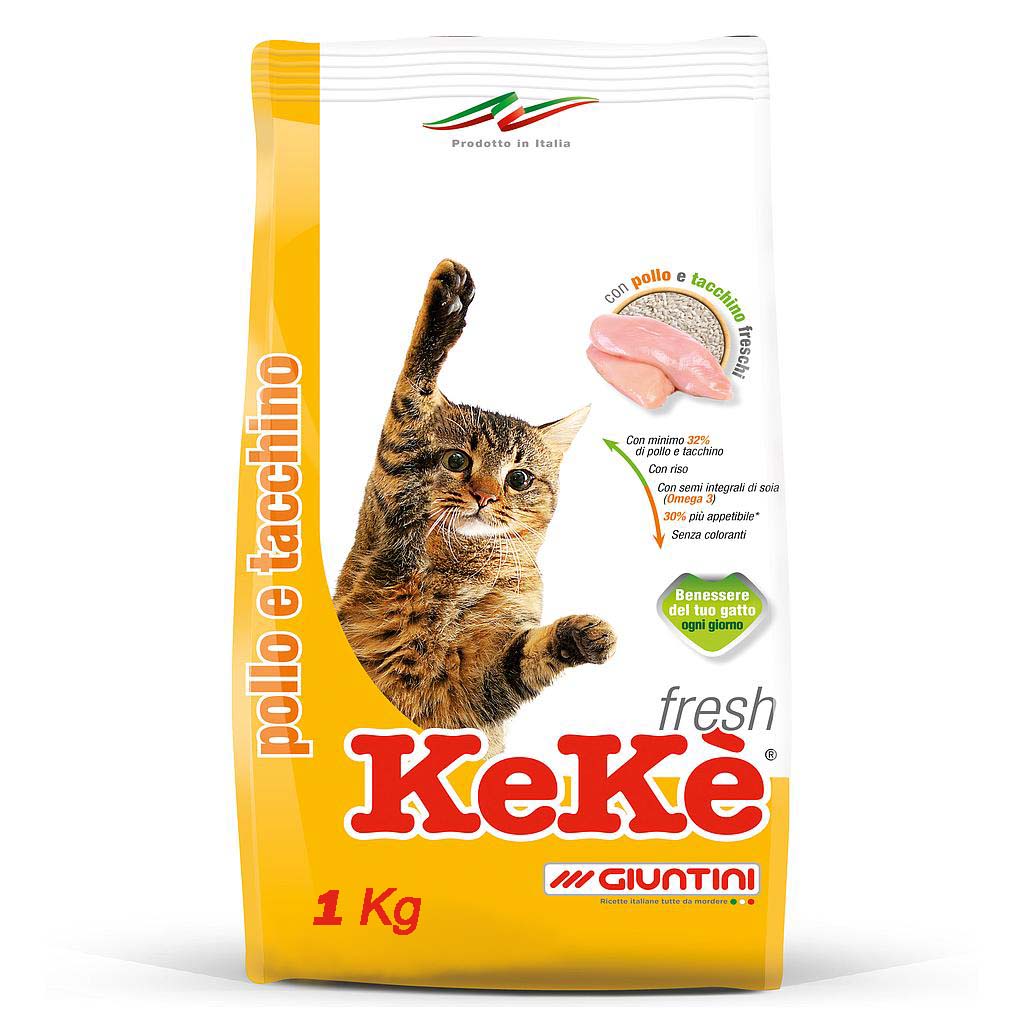 Keke Fresh Chicken and Turkey Cat Food 1kg
Complete food
for adult cats
From Kekè's experience , Kekè Fresh is born: the evolution of a historic Giuntini line for cats with the addition of fresh ingredients.

Only carefully selected raw materials and fresh chicken and turkey meat come into the new KEke Fresh Chicken and Turkey formula, to give your friend a complete and balanced food, enriched with whole
grain soy beans, a natural source of omega 6 and omega 3. Kekè Fresh Chicken and Turkey, a food with more than 32% chicken and turkey that ensures the daily well-being of your four-legged friend.
Composition
Meats and derivatives (min 32%, fresh chicken and turkey, min 7%); Cereals (rice min 4%); Plant protein extracts; Oils and fats; Seeds (whole soy min 4%); Mineral substances.

Analytical components
Crude protein: 34%; Raw fats: 16%; Raw fibers: 2%; Crude ash: 8%; Soccer: 1.5%; Phosphorus: 1.1%; Sodium: 0.3%; Methionine: 0.6 mg / kg; Taurine: 2,000 mg / kg

Nutritional additives
Vitamin A: 20,000 IU / kg; Vitamin D3: 1,300 IU / Kg; Vitamin E: 1,300 mg / kg; 3b201 Iodine: 0.8 mg / kg; 3b606 Zinc: 20 mg / kg; 3b8.10 Organic form of selenium produced by Saccharomyces cerevisiae CNCM I-3060: 0.1 mg / kg.
100% Original
14 Days Return
Cash on delivery
---