Sandy Extra Clumping Cat Litter - Scented 10 Kg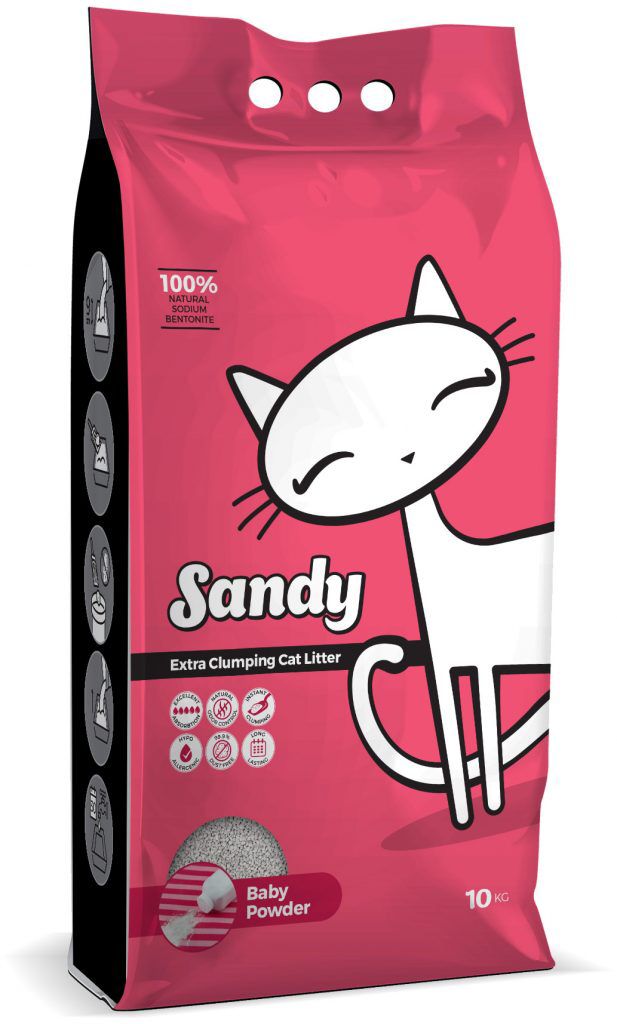 Sandy Extra Clumping Cat Litter - Scented 10 Kg
Sandy is made of Natural Sodium Bentonite clay which is the key element of Sandy's clumping force. We believe that the essence of a good cat litter is strong and instant clumps, low dust and odour control. Our production philosophy is established to maintain these 3 key elements. Sandy uses natural sodium bentonite which does not need any soda activation necessary for clumping unlike other types of bentonites. It just clumps naturally. It has natural grey colour just as cats are using in nature which gives a complete natural feeling to the felines.

Our litter is made of ultra-compact granules which are soft on paws suitable for kittens as well. Ultra-compact granules absorbs the liquids very quickly forming a strong clump making easy to scoop, leaving the rest of the litter box clean.
This product is no longer available.
100% Original
14 Days Return
Cash on delivery
---